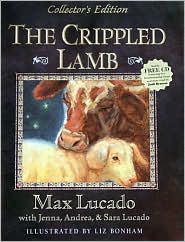 My Favorite Christmas Book
I have a couple of projects in the works but I am not quite done so hopefully I can share next week.
I have been thinking (and getting excited ) about Christmas.
I love books...especially children's books. I want to do a countdown to Christmas by reading a special Christmas book with my kids. I have a couple in mind but I am looking for other titles.
Do you have a special book your children enjoy during the Christmas season?
Do you have a special "reading" tradition?
I would love it if you shared it with me in the comment section.
Thank you!!!